Best of the Best
,
Featured
— By
Ryan
on September 19, 2010 4:36 pm
Today I had an urge to listen to Wicked Game by Chris Isaak, without a doubt the more sensual song in the world to me.  If at any time there was a baby-making anthem this would be it.  But instead of simply saying 'This is the sexiest song of all time' making a post about it and that being it I figured I'd spend some time, find the 9 other sexiest songs in the world and see where Mr. Issak sits in comparison.  Keep in mind these are songs that make you think of one thing and that is making babies, not songs that pull at your heart strings, not songs that strictly appeal to the sappy nature of love or bringing a tear to your eye because of some magic moment in your heart.  Bottom line is if you aren't thinking about getting naked and having some sort of sex when listening to a song then it doesn't belong on this list
This is what I found:
Chris Issak: Wicked Game
I would be willing to wager that no song in the world has been made love to more than this one.  There are a lot of love songs out there sung by men, but it's rare to get one that actually sounds like it's being sung by a man, a real man exuding masculine sexuality and passion instead of one just pandering to the softer side of women in a gentle high octave voice
His best-known song is "Wicked Game". Though released on the 1989 album Heart Shaped World, an instrumental version of the song was later featured in the 1990 David Lynch film Wild at Heart.[1] Lee Chesnut, an Atlanta radio station music director who was obsessed with Lynch films, began playing the vocal version and it quickly became the station's most-requested song. Chesnut spread the word to other radio stations around the country and the single became a national Top 10 hit in February 1991. The music video for the song was directed by Herb Ritts and was a big MTV and VH1 hit; shot in black and white, it starred Isaak and Danish supermodel Helena Christensen rolling on the beach, embracing and whispering in each other's ears. Another less-seen version of the "Wicked Game" is directed by David Lynch and comprises scenes from the film Wild at Heart.
There was a remake/cover done of this song in 1997 but it brings so little to the table as far as originality or talent that it isn't even worth mentioning
Take my Breath Away – Berlin
Sappy you ask?  Absolutely!   But there is no one in western culture that doesn't associate this song with long slow, almost painfully slow, love-making.  All thanks to one of the greatest movies of the last century  – Top Gun.  It would be interesting to think if this song would be so sexy if Tom Cruise and Kelly Mcgillis making love weren't in our minds while listening to it, but that is neither here nor there.  Bottom line is the moment you hear the first 5 seconds of this song there's only one thing on your mind – making love.
"Take My Breath Away" is the name of a love song from the film Top Gun (1986). The song was written by Giorgio Moroder and Tom Whitlock, performed by the band Berlin. It won the Academy Award for Best Original Song as well as the Golden Globe Award for Best Original Song in 1987.
"Take My Breath Away" is available on both the original Top Gun soundtrack album and the expanded edition. The song was also featured in several of the band's best-of and remix albums: Best of Berlin 1979-1988, Master Series, Greatest Hits Remixed (which includes a "Mission UK Remix" version), Live: Sacred & Profane and Metro Greatest Hits. "Take My Breath Away" was one of the only songs not written by Berlin's John Crawford that they had performed on any album up to that point.
"Take My Breath Away" was re-released in October 1990 to coincide with the first television showing of Top Gun (by ITV, on the evening of October 6) as well as Peugeot's new television advertising campaign for the 405 model range. The re-release reached number three in the UK singles charts.
Marvin Gaye- Lets Get it On
In the 1970′s a black man singing about Sex was still not something embraced by a lot of the biggoted western culture, still shedding the years of ingrained racism peddled on them by parents and government.  So for a Black man to create one of many songs so blatently about making love and for it to become such a tremendous success is really a beautiful thing.  This song was paving acceptance and love in society, slowly pushing away the lunacy of previously accepted racial prejudices.
Let's Get It On is the ninth studio album by American soul musician Marvin Gaye, released August 28, 1973 on Motown-subsidiary label Tamla Records. Recording sessions for the album took place from June 1970 to April 1972 at Hitsville U.S.A. and Golden World Studio in Detroit, Michigan and from February to July 1973 at Hitsville West in Los Angeles, California. It was produced by Gaye and Ed Townsend, and was mostly recorded following a period of writer's block by Marvin Gaye. The album served as his first venture into the funk genre and romance-themed music. Along with its prominent funk, it contains elements of smooth soul, doo-wop and quiet storm. Let's Get It On has been noted by critics for its sexually-explicit lyrics, and was cited by one music writer as "one of the most sexually charged albums ever recorded."
Following the breakthrough success of his socially-conscious album What's Going On, the initial acclaim of Let's Get It On helped establish Marvin Gaye as a sex icon, while furthering his mainstream appeal. With the help of the hit single "Let's Get It On", it became the most commercially successful album of Gaye's recording career, and it further expanded his creative control during his tenure with Motown. The recording sessions for Let's Get It On contributed in emphasizing Gaye's multi-tracked vocals to the forefront of his music and influenced later R&B and soul production. The sexual balladry and seductive, funky sound featured on the album had a profound effect on the music industry and soul musicians at the time, and helped pioneer slow jam music and quiet storm, while influencing future contemporary R&B artists.
Such a great live rendition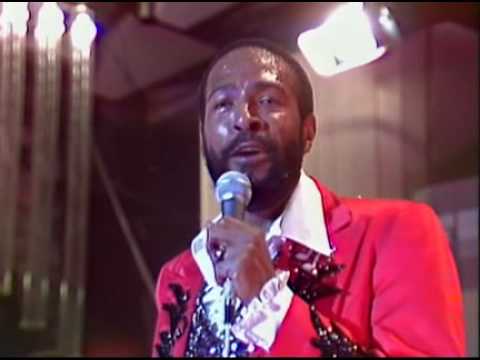 Bob Marley – Is this Love
With the undertones of sexuality peppered throughout the entire song one's mind is lead down an inevitable path and before you know it clothes are coming off.  I feel this is true for the entire select of Bob Marley and the Wailers, while most of the songs are not about sex directly there is something sensual about the tones and the rhythms that make them a perfect soundtrack for one of those great Sundays that involves hours and hours of interwining bodies.
"Is This Love" is a song by Bob Marley, released on his 1978 album Kaya. The song became one of the best known Marley songs and was part of the Legend compilation. It peaked at #9 in the UK charts upon its release in 1978.
A live rendition of the song can be found on the Babylon by Bus live album from Paris in 1978.
A music video was also produced; in the video supermodel Naomi Campbell, then 7 years old, made her first appearance in the public.
Legend is a greatest hits collection of Bob Marley & The Wailers songs, released by Island records on May 8, 1984 (see 1984 in music). It is the best selling reggae album of all time (10 times platinum in US[1]), with sales of more than 20 million copies.[2][3]. The original compilation, first issued on LP, contains 14 songs in their edited single format. Later it was released on CD with the same listing. It includes 10 of Marley's 11 top 40 UK hits at the time, plus three songs from the early configuration of the Wailers with Peter Tosh and Bunny Livingston ("Stir It Up", "I Shot the Sheriff" and "Get Up, Stand Up"), and the last song released on Marley's final non-posthumous album Uprising, the fan-favorite "Redemption Song".
"Legend" holds the distinction of being the second longest-charting album in the history of Billboard Magazine. Combining its chart life on the "Billboard 200" album chart and the "Top Pop Catalog" chart, "Legend" has had a chart run of 958 non-consecutive weeks, trailing only the 1500+ week run of Pink Floyd's The Dark Side of the Moon.
Marvin Gaye – Sexual Healing

Released off his seminal 1982 album, Midnight Love, the song not only became his biggest hit in five years, but also brought Gaye back to the top of the pop music world five years after his last big hit, "Got to Give It Up".
Furthermore, the single garnered him his first gold certificate by RIAA for sales of over 1,000,000 copies (it has since been certified platinum by the RIAA, which means since 1986 sales of over a million, since then Gold single status begins with 500,000 units sold) and finally won Gaye, after being nominated for a Grammy Award no less than ten times in his career, the first Grammy Awards of his multi-dimensional career, winning him Best R&B Vocal Performance, Male and Best R&B Instrumental Performance (Orchestra, Group or Soloist) in 1983. It also won him his first American Music Award for Favorite Soul/R&B Single in 1983. The song was later ranked #231 on Rolling Stone's list of the 500 Greatest Songs of All Time.
The music and lyrics were composed by Gaye, Odell Brown, and David Ritz. The song discussed a man's aching for finding sexual salvation with his woman—hence the title "Sexual Healing". According to Ritz, when he interviewed Gaye for an autobiography, he noticed comic book pornography in Gaye's room and mentioned to the singer that he "needed sexual healing" causing Gaye to tell Ritz to write a poem, after noting the rough draft of Ritz's lyrics, Gaye wrote his share of the lyrics and recorded the song while in Ostend, Belgium. The final mix was recorded in Waterloo, Belgium, the site where Gaye addressed CBS Records executives about the song. Some saw the song as Gaye's harmonious plea to sex in the form of him preaching the word of gospel, marrying his divided soul. According to a recent article, this song was the first hit single to use the Roland TR-808, though it wouldn't become common fodder, the TR-808 was mainly used to produce songs of electronica and hip-hop genres.
I figured Marvin Gaye didn't need any help selling records and found this amazing cover by Charles Kim, which I am liking even better than Ben Harper's version, although it doesn't quite have that raw sexuality of Marvin Gaye
Original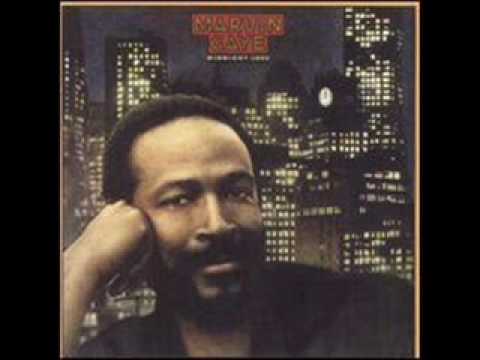 Closer – Nine Inch Nails
This song clearly goes to the raw end of the spectrum and the music video is about as disturbing as any Tool video.  That being said, sex isn't always about tender caresses and sweet nothings being whispered in the ear.  As the song puts it, sometimes I want to fuck you like an animal, sometimes it's about something far more primal, far more raw where all of your humanity, the social pretenses and our conditioning is stripped away, leaving us with nothing but these raw powerful urges and desires that make you clench your teeth, curl your toes and let out a moan straight from the animal kingom.
"Closer" (also known as Halo 9) is a song written by Trent Reznor and featured on the 1994 Nine Inch Nails album The Downward Spiral. In mid-1994, the song was released as the second single from the album. Most versions of the single are titled "Closer to God," a rare example in music of a single's title differing from the title of its A-Side. ("Closer to God" is also the title of an alternate version of "Closer" featured on the single.) This single is numbered as Halo Nine under Nine Inch Nails' system of Halo numbers. In spite of the blunt and profane sexual content contained in the song's lyrics, (the chorus infamously begins with the couplet "I wanna fuck you like an animal/ I wanna feel you from the inside") "Closer" became Nine Inch Nails' biggest hit up to that time, cemented Reznor's status as an industrial rock superstar, and remains arguably his best-known song. Heavily censored versions of the song and its equally explicit and controversial music video (directed by Mark Romanek) received substantial airplay on radio and MTV.
This video certainly not safe for work
Monifah – Touch it

:
It would be easy to believe that there was subliminal programming in this song, telling your hips to move and grind in certain way.   While she wasn't the very first female R&B singer to start asserting herself as a proud sexual being, dropping the inhabitions that society has told women to have in their subservient roles, she certainly pushed that wave forward as strong anyone, making way for more confident female artists to express themselves as women, unabashed by their sexuality.
Monifah was raised in the Spanish Harlem section of Manhattan, she was signed to Uptown/MCA Records, under the direction of Heavy D. (who at the time was the head of Uptown, and to whom she was romantically linked). In 1996, her debut album, Moods…Moments was released. The album featured the hits: "I Miss You (Come Back Home)," "You" and "You Don't Have to Love Me," all of which received heavy rotation on BET, The album was RIAA certified gold by shipments selling 426,000 copies to date.[citation needed] In 1997, she contributed the Heavy D.-produced "I Still Love You" to the soundtrack of the film, Sprung
Monifah's second album was Mo'Hogany. Released in the last quarter of 1998, it featured "Touch It" (which included samples of Laid Back's hit "White Horse"), which peaked at #9 on the U.S. Billboard Hot 100 chart. It was also a crossover hit, peaking at #1 on the Hot Dance Club Play chart, eventually selling 778,000 copies; the album was RIAA certified platinum in May 2000.
Monifah's third album Home, released in 2000, was produced by Teddy Riley and contained "I Can Tell," "Brown Eyes" and "Fairytales." The album was not as successful as Monifah's previous efforts, selling 201,100 copies. In 2003 she played a supporting role in Michael Baisden's "Men Cry In the Dark" stage play (also on available on DVD).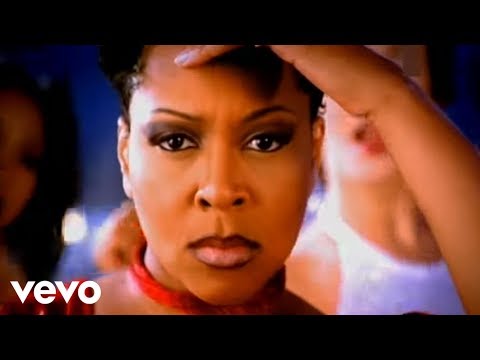 Faithless – If Loving you is Wrong
The simplicity of this song, re-inforced by the simplicity of the coffe shop scene in the video act to draw more attention and contrast the lyrics which are about one thing and one thing alone – The finer intricacies of a night of intimate and intense physicality.
The three principal members of Faithless are Maxi Jazz, Sister Bliss and Rollo. Jazz acts as a vocalist in mostly rap format with lyrics that have strong spiritual or socio-political content. Bliss constructs most of the music herself electronically, but is talented in playing the piano, violin, saxophone and bass. Rollo heads and produces the band. Lead female vocals for many of their songs are performed by Pauline Taylor, who also performed lead vocals for singles Rollo released under his monikers Rollo Goes Mystic and Rollo Goes Spiritual.
Faithless have released five albums of their own work, the first four gaining successively higher positions on the album charts. The albums are called Reverence (which reached number 26), Sunday 8PM (reaching number 10), Outrospective (peaking at number 4) and No Roots (which debuted at number 1) between 1996 and 2004, with a greatest hits album out in 2005. In light of their dance roots, each of the four studio albums has been followed with a subsequent bonus disc of remixes. Their fifth album, To All New Arrivals, was released in 2006.
Peggy Lee – Fever
A classic woman singing a classic song.. Those deep bass riffs just resonate somewhere deep within.
"Fever" is a song credited to Eddie Cooley and "John Davenport" (a pseudonym for Otis Blackwell). The song was a rhythm and blues hit for Little Willie John that crossed over and became a pop standard after being transformed, with additional lyrics, by Peggy Lee, on her album All Aglow Again. In the interim, Ray Peterson and Earl Grant had singles of the song which became regional hits.
It was published in 1956 and originally recorded as a hit by Little Willie John that also made the popular charts as an early Rock'n'Roll song. In 1958, Peggy Lee's cover version was even more popular, peaking at #8 on the US pop charts. The song became a signature song for Peggy Lee.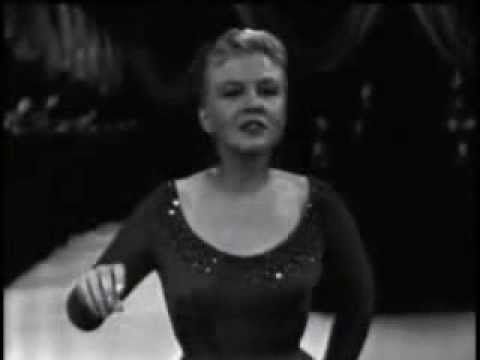 Jimmy Buffet – Why don't we get drunk and screw?
This is more of an honorable mention than anything else as it really isn't that sexy of a song.  However, when it comes to the one song that more people have 'screwed' to I would put my bottom dollar that this one would take the cake.
"Why Don't We Get Drunk (and Screw)" is a novelty song written and performed by American popular music singer-songwriter Jimmy Buffett. It was a b-side to the first single ("The Great Filling Station Holdup") from his 1973 album A White Sport Coat and a Pink Crustacean. The song is a fan favorite and, up until the 2007 Bama Breeze tour, was almost always performed at Buffett's live concerts.
Buffett wrote the song under the pseudonym Marvin Gardens, derived from a property on the original Atlantic City version of the Monopoly game board.
The song is a parody of standard country music love songs. Buffett states that he made the song "as a total satire [and] wasn't even going to put it on the album. We did it foolin' around in one take. But immediately that song became controversial, and there were jukebox sales."[1] Buffett further notes, "I was hearing a lot of very suggestive country songs-in particular, Conway Twitty's "Let's Go All the Way." I figured I would write a song that would leave no doubt in anybody's mind. I thought back to a late night in an Atlanta diner where I was eating and watching this out-of-focus businessman trying to pick up a hooker. That's all the inspiration I needed."
Benny Benassi – Satisfaction
Very deep, pounding basslines make this one of the best songs to grind to, but without a doubt the reason it exudes sexuality has to be because of it's use in perhaps the best power tool demonstration video of all time(See below)
"Satisfaction" is a Benny Benassi track from his 2003 album Hypnotica. The lyrics consist solely of "Push me and then just touch me till I can get my satisfaction." The track was Benassi's debut single and most successful song, peaking at number 2 in the UK. It was also used in a TV commercial for an Australian Beer
The song will be released as a remix with the Black Eyed Peas song "Boom Boom Pow" on Activision's Music/Rhythm Game DJ Hero
Version 1: The first version of the music video feature the three men and the woman in the cover of Hypnotica. It consists of only one picture and clips of one man and one woman singing to the song. This music video was barely played on music channels. Although in selected channels it replaced the "construction" version.
Version 2: The second version of the music video features women in barely any clothes, on a construction. It shows them with tools and sweating. The music video was hardly played on daytime hours. On most channels it only had night rotation. Although, in Costa Rica the music video received massive airplay, on daytime and nighttime.
Version 3: The third and last version of the clip is animated. It features animated clips on people dancing, singing and drinking. It was very rare on music channels and it has been played a very few times. On selected music channels in Costa Rica, this was the version that was released, because of the channels refusing to play the "construction" version.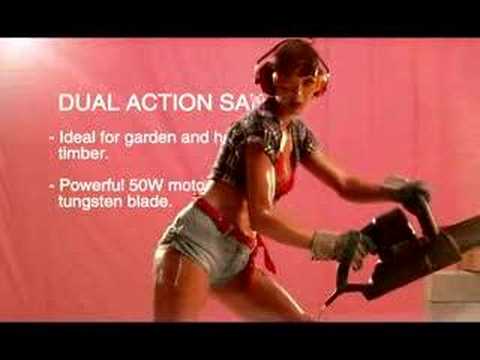 I imagine I could go on for just about ever on this list, but that is where I will stop for now.  That last video reminded me of the importance of the electronic scene for sexy raw music and I will definitely create a house / trance version of this list in the future.  After going through all these songs I would certainly hope that you are now off to do one thing, so enjoy!
*edit*
And honorable mentioned goes to Teddy Pendergrass – Turn Off The Lights at the recommendation of Corina.
Tags: bob marley, chris isaak, hot, marvin gaye, music, sex, Sexy Song